Krupashindu Consulting Engineers, we are successfully providing complete engineering consultancy support including customized engineering support for meeting the needs of installing plants that are designed for the production of wide variety of beverages. The services of experienced project team comprising technical staff and service engineers also ensure that the complete project is implemented in a smooth manner while taking responsibility right throughout the project in areas like :
❖ Process engineering
❖ Automation
❖ Commissioning
❖ After-sales services
We are leading names in the field of providing complete solutions for Juice and Soft Drink Projects. Backed by latest process support facility and team of experienced professionals, we are able to meet handling demands of complete project on Turnkey Basis from start to finish. With our expertise in designing, developing and implementing of solutions as per the defined steps in the project areas, we are able to assure customers of best available services in the market for handling Juice and Soft drink projects.
Here, we have with us the experience of successfully executing many projects for leading companies in this area.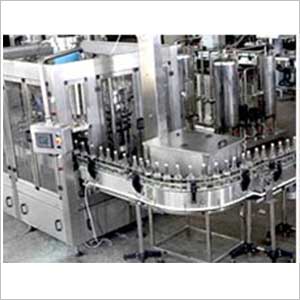 Markets served :
❖ Soft drinks
❖ Juice concentrates
❖ Flavored water
❖ Water
❖ Carbonated or non-carbonated soft drinks
Our Strengths :
Some of our strengths in this area include :
❖ Delivering modern and economical process solutions.
❖ All plant solutions delivered match up with highest industry standards and also meet the specifications laid down by the monitoring regulatory authorities.
❖ Engineers having complete know-how of the processes to deliver excellent service support.
Areas handled - Concentrate & Juice Processing Lines
| | |
| --- | --- |
| Complete process lines | De-aeration technology for juice and water |
| Flash pasteurizers | Mixing plants |
| CIP plants | Tubular heat exchangers |
| Plate heat exchangers | Homogenizers |
| Process automation and integration | Valves, pumps, components |
Areas handled - Fruit processing to juice and concentrate
| | |
| --- | --- |
| Complete process lines | Heating of mashes |
| Evaporation plants | Aroma extraction |
While handling project planning and engineering services, we maintain our main focus on points including :
❖ Preliminary design
❖ Addressing needs for support in approval planning
❖ Addressing needs for preliminary planning and layouts
❖ Addressing needs for selection of process equipment
Carbonated Soft Drink Plant :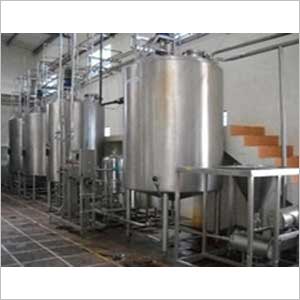 The offered soft drink line is customized in accordance to the industry needs. This soft drink line is developed in adherence to the quality standards by using quality material & advance techniques. Also, our quality controllers check this soft drink line at various quality parameters to assure a flawless dispatch.
Juice & Soft Drink Processing Plant :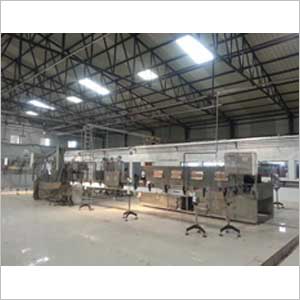 Specifications :
❖ Brand : Krupashindu
❖ Power : 2 - 5 kW
❖ Voltage : 220 Volts
❖ Machine Type : Automatic
❖ Material : Stainless steel
Being a reputed name in this domain, we are passionately dedicated to offering a comprehensive array of Juice & Soft Drink Processing Plant.